With Christmas fast approaching, I thought I'd start doing some Christmas related posts. So, here's Christmas Post #1: My Top 10 Christmas Films. Why not start with an easy one?
Christmas is the perfect time to gather round the TV with the family, all in your PJ's eating tons of chocolate, so why not stick on a classic chrimbo film? I can guarantee that I will be watching at least half of these when I return home after my first semester at university in a mere six days time, and I can't wait.
10. The Nightmare Before Christmas
The Nightmare Before Christmas is a 1993 American stop motion musical fantasy film directed by Henry Selick and produced/co-written by Tim Burton, which tells the story of Jack Skellington. A being from "Halloween Town" who opens a portal to "Christmas Town" and decides to celebrate the holiday, with some dastardly and comical consequences. I am a huge Tim Burton fan and love his weird and wonderful films, with this one being no exception.
9. Miracle on 34th Street
Originally released in 1947, Miracle on 34th Street was remade in 1994. The original was written and directed by George Seaton and based on a story by Valentine Davies. It stars Maureen O'Hara, John Payne, Natalie Wood and Edmund Gwenn. The story takes place between Thanksgiving Day and Christmas Day in New York City, and focuses on the impact of a department store Santa Claus who claims to be the real Santa. The remake stars Richard Attenborough, Mara Wilson, Elizabeth Perkins, Dylan McDermott and Horatio Sanz. I highly recommend either of these, if for nothing else than the performances of two cute little girls (Natalie Wood and Mara Wilson).
8. It's A Wonderful Life
Often considered to be the greatest Christmas film of all time, for me it only comes in at number eight on my list. The film stars James Stewart as George Bailey, whose imminent suicide on Christmas Eve brings about the intervention of his guardian angel, Clarence Odbody (Henry Travers). Clarence shows George all the lives he has touched and how different life in his community of Bedford Falls would be had he never been born.
7. The Polar Express
The Polar Express is a 2004 motion capture computer-animated fantasy film based on the children's book of the same title by Chris Van Allsburg. The film stars Daryl Sabara, Nona Gaye, Jimmy Bennett, and Eddie Deezen, with Tom Hanks in six distinct roles, and is sure to warm your heart this Christmas.
6. Edward Scissorhands
Like I said, I'm a huge Tim Burton fan. I am also a huge Johnny Depp fan. Therefore, it's no surprise that Edward Scissorhands is my number six favourite Christmas film. The film depicts the story of an artificial man named Edward, an unfinished creation, who has scissors for hands. Edward is taken in by a suburban family and falls in love with their teenage daughter Kim. Supporting roles are portrayed by Winona Ryder, Dianne Wiest, Anthony Michael Hall, Kathy Baker, Vincent Price (his last theatrical performance), and Alan Arkin. I warn you, this may tug at your heartstrings a little - my brother cannot watch it ever again he found it that sad!
5. Love Actually
Who doesn't love a Richard Curtis film? Especially one about Christmas! Starring an ensemble cast including acting greats Hugh Grant, Liam Neeson, Colin Firth, Laura Linney, Emma Thompson, Alan Rickman, Bill Nighy and Rowan Atkinson, this festive film will make you want to say "I love you" to everyone you ever meet.
4. Home Alone
Since the death of the legendary John Hughes, there has never been a better time to watch his classic film Home Alone. The film stars everyone's favourite child star Macaulay Culkin as Kevin McCallister, an eight-year-old boy who is mistakenly left behind when his family flies to Paris for their Christmas vacation. Kevin initially relishes being home alone, but soon has to contend with two would-be burglars played by Daniel Stern and Joe Pesci. The film also features Catherine O'Hara and John Heard as Kevin's parents.
3. Elf
Starring Will Ferrell, James Caan, Bob Newhart, Ed Asner, and Zooey Deschanel, the story is about one of Santa's elves who learns of his true identity as a human and goes to New York City to meet his biological father, spreading Christmas cheer everywhere as he goes. This hilarious performance by Ferrell is not to be missed!
2. The Grinch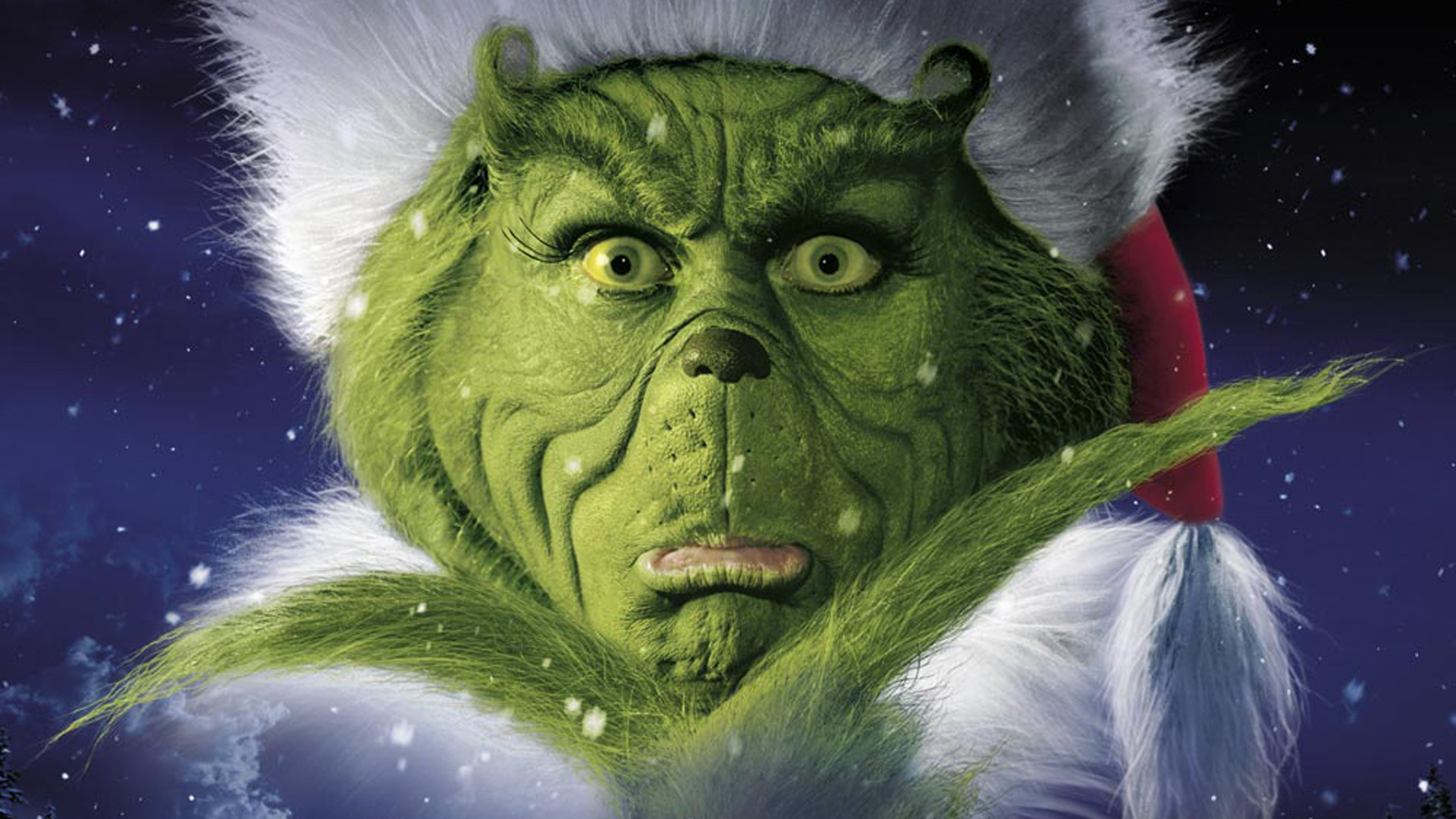 Jim Carrey is a favourite in my household. The Truman Show. Bruce Almighty. Liar Liar. Yes Man. The Cable Guy. Fun With Dick and Jane. All in our DVD collection. As is The Grinch. Based on the 1957 book of the same name by Dr. Seuss, this film came in a close second place on my list.
1. The Snowman
So what came in at the number one stop on my list? The Snowman. The Snowman is a 26-minuate animated film based on the children's picture book by author Raymond Briggs. Telling the story of a boy who builds a snowman in his garden to find it has come to life at midnight, The Snowman was nominated for an Academy Award in 1982 for Best Animated Short Film. Also producing one of the best Christmas songs ("Walking In The Air") The Snowman is number one on my Christmas film list.
What are your favourite Christmas films?
Lots of love,
Anna x